TEMPTING OFFERS!
(Effective from 18th January, 2020)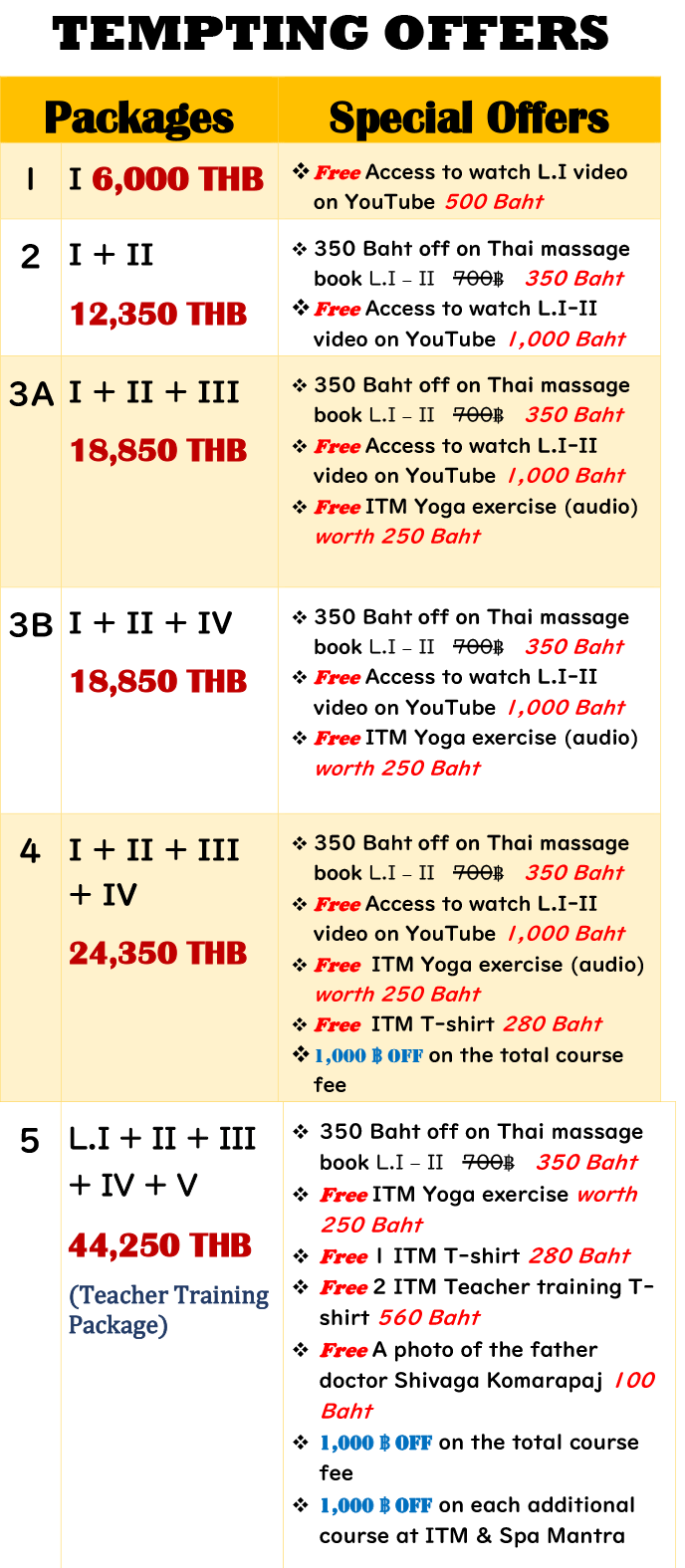 Teams and Conditions
These special offers are valid only if the course fees are paid within Wednesday on the first week of your classes.
These offers cannot be redeemed for cash.
According to the refund policy, there will be 20% administrative fee on unattended courses. NO REFUND AFTER CLASS STARTED.
Students may postpone unattended courses up to 1 year without administrative fee.
***************** Spa Mantra Course Promotion *****************

Course
Itm Student
Regular Student
All new student
L.5
CAPT
1st course
- 500
- 1,000
- 1,000
Normal price
2nd course
- 1,000
- 1,000
- 1,000
- 500
3rd course
- 1,000
- 1,000
- 1,000
- 1,000
4th course
- 1,000
- 1,000
- 1,000
- 1,000
- 1,000
- 1,000
- 1,000
- 1,000